Employee Benefits Partnership Limited (EBP) was incorporated in 2012 following the decision by a national advice firm to end the provision of corporate advice services. The aim for EBP was initially straightforward – to continue to work with those clients who wanted continuity of both consultancy and support services. The initial team consisted of Iain Henshall, Martin McEvoy and Neil McCormack.
As time has passed, new clients joined EBP mainly through word of mouth or referrals from professional services firms. The demands placed upon employers to meet their Pension Automatic Enrolment obligations fuelled further expansion and in 2013, EBP engaged Vikki Warburton as a specialist report writer to ensure we had sufficient capacity to service the growing client numbers.
In 2015, following the Governments expansion of options for those taking retirement benefits, it became clear that offering a more focussed service for staff members requiring advice would be important. As a result we expanded our service to include bespoke individual financial planning with Jonathan and Karen Walsh joining the team, to whom we had been referring clients seeking personal financial advice since 2012, bringing that expertise in-house.
Under the trading name 'EBP Financial Planning' we provide financial advice to both individuals working at our corporate clients and those previously unconnected with EBP.
---
Iain Henshall
APFS Chartered Financial Planner
Director & Employee Benefits Consultant
---
Iain is QCA Level 6 qualified, a Chartered Financial Planner and worked as a corporate consultant at Towry between 2000 and 2012 with a brief interlude at a competitor, Origen Limited. Prior to 2000 Iain worked as an employee benefits consultant at Advizas from 1986, which was part of the Hogg Robinson Group before Advizas was acquired by Towry.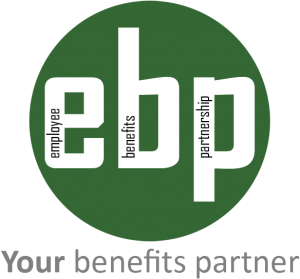 ---
Martin McEvoy
BA (Hons) DipPFS ProfPMI
Director & Employee Benefits Consultant
---
Martin has an Economics degree from Manchester University, is qualified to QCA level 4 with both the Pensions Management Institute and the Personal Finance Society. He spent 15 years working as a corporate consultant at Towry, before which he worked at Barclays Bank and Scottish Amicable (now part of Prudential).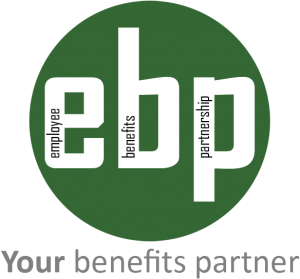 ---
Neil McCormack
Director & Employee Benefits Support
---
Neil studied Applied Science at the University of Wolverhampton and has subsequently worked in the Retail, Entertainment and Financial Services sectors. Between 2004 and 2012 he worked at Towry providing back office client service and IT support.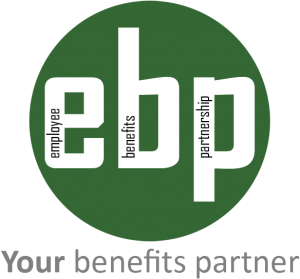 ---
Vikki Warburton
Paraplanner & Employee Benefits Support
---
Vikki is qualified to QCA Level 4 and is the primary researcher and report writer for EBP. Prior to joining in 2013, Vikki was a paraplanner at Towry having worked there for 12 years. She started her career at the Prudential as a project administrator.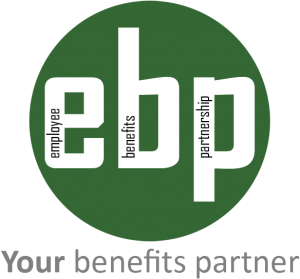 ---
Jonathan Walsh
FPFS Chartered Financial Planner
Financial Planning Director & Consultant
---
Jonathan (also known as Joe) specialises in personal financial planning and is QCA level 6 qualified as a Chartered Financial Planner and Fellow of the Personal Finance Society. He is one of the UK's Top 250 rated advisers on the specialist website Vouched For and has worked in financial services since 1985.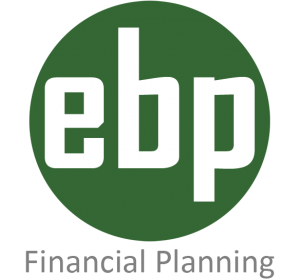 ---
Karen Walsh
Financial Planning Support
---
Karen joined EBP in 2015 to provide all aspects of administrative and back-office support to Jonathan Walsh. Having been in the industry since 1994 she has gained a wealth of experience in pensions, investments and life assurance working at another firm of Independent Financial Advisers as well as two major insurance companies.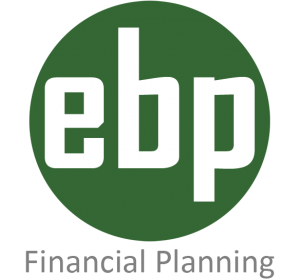 Our clients needs are at the very heart of what we do and guide our direction of travel as we adapt to meet their unique needs. However, there are also some key pillars that are central to EBP's approach.
Our Independence
EBP is wholly owned by its founding members and is therefore totally independent of any other financial services organisation. Many businesses in the industry are owned or part owned by insurance companies, banks, private equity investors and other organisations which have motives beyond simply providing client advice and support. We do not receive 'soft commissions' from insurance companies such as financial contributions to cover the cost of marketing or training. Our clients can therefore have the confidence that the advice they receive is unbiased and based on their needs alone.
Our Regulation
EBP is authorised and regulated directly by the Financial Conduct Authority (FCA). We are required to provide a full report of our business activities twice yearly and can be inspected by the FCA at any time. This direct oversight provides peace of mind to our clients and ensures that the highest possible standards are maintained at all times. It also means that we must not stray outside of our 'permissions' which are the activities the FCA has agreed was can undertake. Our status and permissions can be inspected under FCA Reference Number 573661 on the FCA Register 
here
.
Our Philosophy
We are not a sales organisation, rather a provider of bespoke consultancy, overlaid with technical and legal support and administration services. Our focus is to meet the unique needs of each and every client as opposed to the need to make a 'sale' and then move swiftly on to the next possible sale. Our philosophy means that we aim to provide the highest level of service with an attention to detail that sets us apart from other firms.
Our Team Based Approach
You will be provided with a named consultant, but all the Corporate Team will know you and your needs. We hold internal client meetings each month to review all clients current or future needs. Therefore you will never contact us and feel that the person answering the phone does not know who you are and how important you are to us.
Our Communication Skills
We pride ourselves on being good communicators when dealing with an individual or at group level. As a result, we are able to offer the same service to all staff, irrespective of their status within the organisation or their level of financial knowledge and understanding.
Our Approach to Remuneration
We charge fees for our services and these can be fixed fees, time-cost fees or a combination that suits your organisation. Where fees are on a time-cost basis we will accurately record all the time we spend on your account and will provide a full breakdown on the invoice or on request at any other time. In addition, it is our commitment that work will be charged at the rate applicable to the type of task, i.e. you will not be charged the consultant rate for a piece of administrative work. Where existing arrangements have built-in commission that cannot be removed (most commonly Group Private Medical Insurance), with your agreement, we will aim to offset the commission received against fees incurred.
Our Size
Small means nimble and adaptable. We do not have to compete with others for a fair share of internal resources, wait for a 'house view' to go through a lengthy committee process or for you to have your contacts chopped and changed to suit the business as opposed to your organisation. We are 100% focused on a consistent employee benefits service taking into account developments in the industry, changes in the law, best practice and then adding all of the years of experience we have accumulated to ensure the optimum solutions for you.
Our Environment
EBP will use electronic communication wherever possible with the intention of minimising the use of printed documentation. This will both reduce fees charged and be a small environmental contribution in an industry that is built on mounds of paper. This approach also improves the availability of information we will have at our fingertips for 1-2-1 employee meetings and it will be simple to email any relevant documents to the member at the close of a meeting.
Our Third Party Support
EBP believes that compliance with the financial services regulatory regime must be taken extremely seriously and to ensure that standards are maintained at all times we engage the specialist compliance services of ThreeSixty for all regulatory and technical support.
Xero (UK) Limited
"I have worked with EBP for a few years now and have found the service they provide to Xero UK Ltd to be very thorough, helpful and timely. We're a growing company and our systems and processes are still at quite an early stage of development. EBP have accommodated us in every way to provide support as we expand at a fast rate of knots. Iain has presented to our people in the UK, provided advice and dealt with contacts around the globe and has given invaluable advice at every stage of our pension scheme roll out."
Anne Allen | People Experience Director
Xero (UK) Limited
Visican Limited
"The introduction of the Auto Enrolment Pension for our 48 staff seemed a daunting prospect. Fortunately our accountants recommended us to EBP. We have found their service and advice excellent and very professional. They guided us through all the paperwork, undertook the selection of a provider and held easy to comprehend presentations to all our staff. The staff found the presentations particularly useful. I have no hesitation in recommending EBP"
Malcolm Kirkham | Managing Director
Visican Limited
FDD International Limited
"When my existing financial planners let me down with Auto Enrolment Pensions I was recommended EBP by my husband's employers. I found them to be really easy to work with and they helped me complete this task on time. All our employees have complemented them for the way they explained the pension changes. I have now passed all my employee benefit policies over to EBP for them to manage"
Nicola Sheehan | Financial Director
FDD International Limited
Crisis UK
"We have seen a definite increase in the numbers of staff taking up the pension since we've been working with EBP which is testament to their excellent way of communicating complicated pension issues to those who find them hard to understand. EBP provide excellent support and guidance on the administration of the scheme too always responding quickly, efficiently and professionally. I have real confidence in EBP and highly recommend them"
Frances Stainer | Head of HR & Volunteering
Crisis UK
TCS Express Worldwide UK Limited
"Thanks for all your support to setup our Company pension scheme, I am very pleased with the way you completed the process very professionally and efficiently without any stress and trouble to us; so, all in all EBP is a highly-recommended company for a one window solution."
Majid Hussain | Manager Sales & Customer Care UK & EU
TCS Express Worldwide UK Limited
Warwickshire County Cricket Club
"The high level of personal service offered by EBP is appreciated by our employees, and enables them to clearly understand the benefits of joining our group pension scheme"
Andrew Wilkes | Financial Controller
Warwickshire County Cricket Club
Affinity Trust
"EBP have supported Affinity Trust very effectively through the auto-enrolment process over the past 9 months or so, working with our Finance, HR and Payroll teams to:-
– Act as primary liaison point with our provider and negotiate costs and fees on our behalf
– Assist with the design of the scheme, discuss/challenge pros and cons of different alternatives/options etc.
– Review our communications documents to staff
– Sit in on meetings with ourselves and our provider as we have entered the detailed planning and implementation stages
EBP's assistance has been tailored to what we wanted i.e. to assist only in those areas where we needed support, in particular the liaison with our provider. This has been an excellent arrangement which has allowed costs to be contained whilst still retaining EBP's expertise in areas of the project where we are not expert"
Chris Brooks | Director of Finance
Affinity Trust
Gee Group Limited
"Employee Benefits Partnership Limited have been supporting Gee Group Ltd. as a Pension Consultant for quite some time. We have benefited from their knowledge, support and expertise and most of all their support to the Trustees in giving advice and support in respect of our Final Salary Scheme and Auto enrolment which affects us in 2014.
We have found EBP to be very professional and pleasant in their approach"
Georgina Cornish | Trustee
Gee Group Limited
Optima Systems Limited
"The Governance Review process need not be seen as overly daunting with help from EBP. The review process is well structured and broken down in to understandable chunks; it's easily followed. Any follow up actions or shortfalls can be identified at the time with remediation actions discussed and agreed between both parties. The service is well recommended for the support offered by EBP"
Kevin Wallis | Operations Director
Optima Systems Limited
Employee Benefits Partnership Limited
Unit 8
Millars Brook
Molly Millars Lane
Wokingham
RG41 2AD
Address
Unit 8
Millars Brook
Molly Millars Lane
Wokingham
RG41 2AD
Usual Office Hours
Monday – Friday | 09:00 – 17:00
(excluding Bank Holidays)
Whilst we have meeting facilities and welcome visitors to our office this is strictly by prior appointment.
Automatic Enrolment
Every employer no matter how small must provide a pension scheme to their workers. Our flexible approach is designed to support employers so that they can meet their legal obligations with the minimum of fuss both now and into the future.
Meeting your obligations
Whilst the law stipulates that you need to operate a pension scheme if you have eligible workers, every employer will approach this challenge with differing objectives and requirements. Because of this we do not offer a packaged solution, but prefer to work with you to design the shape of scheme that most closely aligns with your needs.
In its simplest form, automatic enrolment involves the setting up of a Qualifying Workplace Pension Scheme, writing to all your employees, joining eligible workers or those that are not eligible but ask to join, and making contributions on their behalf. However, there is much more to this than meets the eye, for example what systems and processes will you operate to minimise your administration workload and at the same time maintain the statutory records required to evidence ongoing compliance? We provide all the support you need to successfully launch and operate your automatic enrolment pension scheme.
Since the commencement of automatic enrolment in 2012, we have worked with dozens of organisations ranging from just a handful of staff to over 1,000 and have a complete and practical understanding of what is required and this enables us to provide the support that you need.
Ongoing compliance
In the lead up to your Automatic Enrolment Staging Date you may well have taken some time to ensure that the approach you are taking meets the rules at that time. However, Automatic Enrolment is a continuing responsibility for employers. An employer's duties do not end after their staging date. Our experience is that over time processes and procedures can drift somewhat and full compliance with the rules may suffer as a result. Not only that, but the rules themselves have developed over the years and are likely to continue to do so.
Workplace pensions reform introduces new duties and safeguards that employers must comply with. The legal safeguards are intended to protect individuals, meaning there are things the employer must not do, both before a person starts working for them, before they become a scheme member and once they are a member of the pension scheme. Our Pension Scheme Governance Review process is designed to keep you aligned with the rules and best practice whilst also considering your objectives. Good practice would be to undertake a Governance Review annually.
Member engagement & support
We all want staff to build a decent pension 'pot' so that they can expect to retire with a reasonable lifestyle, but if they do not understand the pension scheme, then engagement will be poor and so will the outcomes. In any scheme, typically there will be 1 or 2 individuals that will be prepared to take the time to work out how the scheme can best be utilised for their benefit, but this is definitely not the norm. Most need some extra hand holding.
Our experience shows that the best way of providing that support is face to face, either via a presentation, individual meetings or a combination of both. At other times we can be available via telephone and/or email to deal with day to day queries members may have.
Staff on the whole do worry about funding later life but sadly do not understand the options available to them and with the process of Automatic Enrolment encouraging apathy, without a proactive approach, this position will not change.
Maximising your value
Pension Schemes have always been seen as a recruitment and retention tool and this is unlikely to change. However, with all employers being required to provide a scheme, standing out from the crowd is more difficult.
By having the right strategy for your organisation, for example utilising salary sacrifice or paying above the minimum required contributions, by communicating the value of the benefits to staff regularly, by providing pension education support to staff and generally raising the visibility of your Scheme, you can derive the maximum benefit from your pension spend.
Employees become loyal and long serving members of staff when they feel that they are appreciated and supported by their employer; and from your perspective low staff turnover saves on disruption and training costs, loss of key knowledge from your business, and possibly avoids recruitment agency fees. Our consultancy service will support you as required in a flexible and tailored manner.
Pension Scheme Support
Running a pension scheme should be relatively straightforward, but from time to time issues will crop up that require additional support. For example, recently we have had questions about Worker Assessment Rules and how to calculate pension contributions for staff who are on or going on to paternity pay. It is also the case that scheme members will have queries now and again. Our pension scheme support services are designed to provide the right amount of support to both you and your staff.
Onsite
There are two aspects to on-site support. The first is providing employer level assistance which could include a Pension Scheme Governance Review and advice regarding changes in legislation and best practice that could influence how you operate the pension scheme. It could also be to discuss staff communication strategies and objectives. Typically, a formal annual employer meeting would be sufficient but that depends on circumstances.
The second aspect is support for your staff and this can include:
Staff presentations to provide updates about both the pension scheme, law and best practice and any specific messages you would like to impart
Individual meetings which allow staff to discuss their circumstances confidentially and to ensure that the approach they are taking to the pension scheme is the right one for them at that time. EBP does not provide regulated financial advice in these meetings, but rather we aim to educate and empower the individual to make their own decisions from a position of understanding.
Remote
We are always available via telephone and email to answer day to day queries you or your staff may have with regards to the pension scheme. Furthermore, we can provide bespoke scheme literature as well as periodic briefings where, for example, there has been a significant change in the law or change by the pension scheme provider.
Our off-site remote services are available to provide you with just the right level of support that you require to operate your scheme efficiently.
Pension Scheme Reviews
Pension Schemes are long-term commitments, but occasionally there is a need to consider change. This could be driven by the Law, the quality of service you receive or changes to your own objectives.
What does a review entail?
To be effective we would need to gather detailed information about your organisation, objectives and the pension scheme(s). We will then assess all aspects to provide you with a Pension Scheme Review Report which will present recommendations for your consideration. We can then provide support implementing any changes required.
What are the typical objectives of a review?
We have seen many reasons for undertaking a review but the most common at this time are:
Compliance with automatic enrolment legislation.
Dissatisfaction with current pension scheme provider services and support
Seeking to reduce employer costs
Seeking to reduce member charges
Harmonisation of benefits
Are there any legal implications?
Making changes to existing pension benefits can indeed have legal implications, especially if you are seeking to alter the nature of the pension benefits you provide (e.g. reduce employer contributions or increase staff contributions). There may be a need to consult staff and consider contracts of employment and staff handbooks as part of meeting your legal obligations. We can guide you with regards to the regulations, and if you do not have support on hand to assist you with these matters, we can provide introductions to employment law experts.
Does a review always mean a replacement scheme?
Absolutely not.  Ultimately it depends on what you have in place and what your objectives are, but we always look to see whether what you have in place can still meet your requirements or be amended before we look to alternatives.
Trustee Services
The role of a Pension Scheme Trustee is a demanding one and carries real responsibilities. Whether you are a Trustee of a defined benefit or defined contribution scheme, Employee Benefits Partnership Limited can provide support services that will help you fulfil your trustee duties. These range from administration support to pension scheme investment advice and implementation.
Administration support
Typically, we provide a centralised link between the main scheme service providers (actuary, auditor, pension scheme administrators etc.) and the Trustees.  Examples of support are:
Trustee Meeting preparation and Minutes
Liaison with HMRC and TPR including Scheme Returns
Member communications
Full market analysis for any member annuity purchase
Investment support
We can support full investment reviews for defined benefits schemes taking into account the Scheme liability shape, investment timeframes and other objectives. As an independent consultancy, we have access to the full range of investment options so we can design a solution that suits you.
For defined contribution schemes, we can work with Trustees who require a bespoke investment fund range and/or a default fund review. Our work will ensure that the investment approach is appropriate for the needs of the Scheme members.
We also provide member announcements and other explanatory material to aid their understanding of their investment options and for those members not too far away from drawing benefits, how these relate to the methods they may choose to receive their income in retirement.
What Insurances are available?
Group insurance schemes are available covering an employee's life, income and health. All are designed to provide the right support at the right time and demonstrate that as an employer, you care about your employee's financial situation and wellbeing.
Life Assurance
Group Life Assurance gives peace of mind that families will be financially looked after if the worst happens. Typically, the benefit is expressed as a multiple of salary but can be a set amount.
It is a relatively cheap benefit to provide and easy to run, usually only requiring your input once a year at renewal. In addition, Medical Underwriting is kept to a minimum or not required at all and so cover can be available for staff that they could not secure privately elsewhere. Any bereavement counselling support offered alongside the policy often extends to line managers and colleagues, as well as family members and so extends the benefits within the workplace. Generally these schemes are written under Trust so that the sum paid to the dependants is normally free of Inheritance Tax.
Income Protection
Group Income Protection is ultimately designed to alleviate financial hardship, brought on by long-term illness or the effects of an accident. However, it is so much more than a simple insurance. In fact, one of the most valuable features of these schemes are their Rehabilitation Services that from a very early stage in an absence, works with the individual to return them to your workforce at the earliest possibility.
If a return to work is not possible then it provides financial security by paying staff a percentage of their pre-claim income for either a set period of time or until they would have reached State Pension Age. Any claim would commence at the end of a waiting period which can be weeks or months depending on your sick pay policy and budget. The Employee remains on your books and therefore can return to work if and when deemed fit to do so. In the event that a partial return to work occurs, then the insurance continues to pay the claim but at a reduced rate.
There are many design features to consider when considering a Group Income Protection Scheme and so understanding these and the financial options is important.
Critical Illness Cover
Critical Illness Cover provides a lump sum pay-out upon the diagnosis of a life-threatening condition. The level of payment is selected by you to suit your objectives and budget. In addition, policies can provide access to other services such as medical second opinions, treatment sourcing and access to a personal nurse adviser for both the claimant and their immediate family.
A group critical illness lump sum can supplement sick pay, pay off debt such as their mortgage so they can remain in their home, or perhaps go towards additional costs faced by the employee, such as home modifications or private therapeutic care. It can assist employees in adapting to their new circumstances and hopefully return to work.
Private Medical Insurance
Private medical insurance is designed to cover the cost of private medical treatment for what are known as 'acute' conditions. An acute condition is an illness, disease or injury which will respond to treatment in the near future, as against a chronic condition where complete recovery is unlikely. Private medical insurance is designed to supplement the benefits available under the National Health Service which is excellent at providing primary care for chronic conditions and in the event of accidents and emergencies. Private medical insurance is therefore used to provide choice and flexibility so that treatments can be undertaken at a time to suit the claimant, in a hospital near to work or home and family, as appropriate, with a preferred specialist and in a private room with some home comforts.
From an employer's point of view, the provision of group private medical insurance enables swift intervention, recovery and early return to the workplace where there is a health problem which prevents an employee from working effectively, or distracts them from their duties. This benefit is also highly regarded by the employees as it is a cost effective way to obtain this type of insurance which can be considerably more expensive on an individual basis.
Other options
There are a number of other options available and some of these are listed below:
Sick pay insurance – An approach to short-term sickness absence that complements existing sick pay policy.
Cash plans – Typically designed to help staff budget for the cost of visiting the dentist, optician, physiotherapist and a number of other healthcare professionals.
Dental plans – Supports employees maintaining good oral health, cover starts from regular check-ups through to treatment of mouth cancer.
Arranging and servicing insurances
The process to set up and then maintain any group insurance arrangement varies depending on the insurance used, but overall, after the initial design work, it is a relatively straightforward process driven exercise.
Design consultancy
This is a significant part of the process taking into account your objectives and budget to provide solutions that work for your organisation. It might be that you are looking for a single benefit to be structured for your needs, or it could be that you are looking to introduce a package of benefits where compromises might be needed to remain within your budget.
EBP has years of experience helping clients design the Workplace Insurances that they require or reviewing insurances that are already in place.
Market review
There are many workplace insurance providers in the market place and our independence allows us to work with any provider that offers the right solution.
If you are looking to set up a new scheme or review existing arrangements, following the design consultancy phase, we conduct comprehensive research across the relevant markets to map the design to a particular product. Cost is an important consideration in this process, but ancillary benefits can be offered at no extra cost by some insurers (e.g. Employee Assistance Programmes or Bereavement Counselling) which you may already be paying for elsewhere, and so these are also taken into account to target optimum overall value.
Renewals
Once arrangements are in place, administration is centred around the annual renewal. We will write to you with the requirements for the renewal and obtain up to date staff data from you. This leads to the production of premium accounts which we check thoroughly for accuracy before issuing them to you.
For some insurances the rates obtained are guaranteed for a period of time, usually 2 or 3 years, at the end of which we discuss with you the new rates and the value in taking any action to check for market competitiveness.
72% of employers believe that improving staff engagement is the key issue in shaping their benefit package
9
57% of staff would be more likely to stay with an employer that cared about their pension and future finances
11
Onsite
There is no doubt that some aspects of employee benefits packages can be confusing and difficult to understand. We have found that the most effective method of tackling this is onsite support for staff.
Group presentations
Group presentations are a very effective communication tool and can be used for many purposes, for example:
To launch a new benefit
To update staff about their benefits
To target a specific employee group, e.g. those closer to retirement
To assist in change management
The key is to be able to present complex topics in a way that staff understand.
Group workshops
Group workshops are a useful way of communicating key aspects of an employee benefit package. This is especially true when a particular segment of the workforce is isolated – for example it could be a general session for new staff or a focussed session for staff nearing retirement. Workshops are most effective with smaller numbers as this allows lively debate with attendees feeling comfortable asking questions and engaging in discussions.
Individual meetings
An individual meeting gives an excellent opportunity for a member of staff to confidentially ask direct questions related to their employee benefits package and their own circumstances. Whilst regulated financial advice is never provided in these sessions, they are no less useful because of the personal nature of the meeting. Individual meetings often immediately follow workshops or presentations, so the employee gets a few minutes of confidential time.
Remote
Outside of the provision of onsite services, we have found that it is important that staff have an independent point of contact where they can raise queries and receive quick and effective responses.
Email and telephone support
EBP can provide ad-hoc email and telephone support to staff so that they can raise queries.  These could be about technical aspects of their benefits, interfacing with the benefit providers, relating their own plans and goals to their benefits, etc.
Making such support available is a significant improvement on the services offered by provider call centres as it is personal, effective and quick.
Telephone meetings
If onsite meetings are not possible for any reason, then there is the option is to conduct meetings by telephone.  This would involve an email communication ensuring that the individual had appropriate information related to the purpose of the meeting and then a scheduled meeting is conducted with any required follow-up.
Documentation
Written communications are a key element in supporting your benefit package. It is however important to ensure that it is relevant, targeted where necessary and kept up to date.
Bespoke documentation
Each individual benefit product provider will normally supply information about their products, but unless you are a very large organisation, this will be generic in nature. EBP can provide communication material such as a Pension Scheme Guide, that is tailored to your exact needs. This can reinforce your benefit 'brand' and provide focussed information to your staff using your own company logo.
Campaign communications
Whenever there is a need to communicate a specific message then EBP can provide supporting documentation.  It could be that there is significant organisational change, a desire to promote a particular benefit or a drive to increase employee pension contributions.  In addition, it could be a single communication or a number of communications over a period of time.  Whatever your requirements then we can assist.
Financial Advice
All of our Employee Education services do not provide 'regulated financial advice', but this support is available if required.
EBP Financial Planning
We can provide in-house financial advice through EBP Financial Planning – please see the link at the top of this page or click
here
for further details.
Other sources of financial advice
There are many firms offering financial advice. It is critical that they are regulated by the Financial Conduct Authority so that the advice provided falls within the UK regulatory framework. Two good sources to find an adviser are:
Statistics
1 and 6 – gov.uk & ons.gov.uk | 2 and 7 – gov.uk | 3 and 4 – Pages 24-26 'The Future Book: unravelling workplace pensions' Pension Policy Institute Reports | 5 – menshealthforum.org.uk | 8 – hse.gov.uk | 9 –
employeebenefits.co.uk
| 10 – DNA of financial wellbeing report by Neyber | 11 – research by Wealth Wizards
Employee Benefits Partnership Limited is Authorised and Regulated by the Financial Conduct Authority.
EBP Financial Planning is a trading name of Employee Benefits Partnership Limited.
Registered Office: Unit 8, Millars Brook, Molly Millars Lane, Wokingham, RG41 2AD.
Registered: England & Wales 07901143.